PACK INFORMATION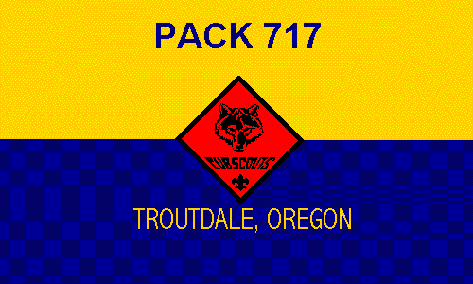 Meetings for the Pack are held on the LAST Tuesday of every month.

Den Meetings are held typically on Tuesday nights, but vary dependent upon the needs of the Den.

Meetings are held at the Columbus Hall at

233 NW 1st St.

Gresham, OR 97030

Across the Street from St. Henry Catholic Church.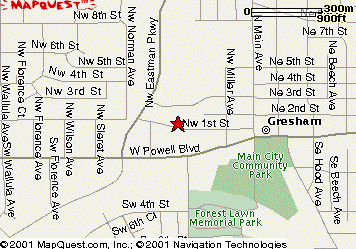 (map thanks to Mapquest)

Pack 717 does not charge Dues. A once a year registration fee based on the BSA guidelines are all we charge. We do fund raising at least twice a year to fund pack activity and cost of badges etc.

Pack 717 Uniform Policy:

The Pack wants 100% of it's Scouts active. Therefore the Uniform minimum for all Scout activity is the Official Cub Scout Shirt. Scouts are encouraged to wear the full Official uniform, but at a minimum must follow this outline. Patches that must be on the uniform are: The American Flag (Comes pre sewn on all Official Boy Scouts of America Uniforms), the Cascade Pacific Council Patch, Pack Numerals (717). If there is a problem obtaining any Patches, please let the Cub master know and arrangements will be made. Again we want ALL our Scouts active and a Uniform will not be the reason to limit any boy from participating. Uniforms are available at the Council Uniform locker. Arrangements need to be made through the Cub master.


Get the Pack Handbook here. The Pack Handbook includes:

The Bylaws and Code of Conduct.


You need Acrobat Reader to view


Pack 717 is Chartered by the Knights of Columbus, East Multnomah Council #3179